Treasure Shop
Fundraising Through Recycling
Treasure Shop Item Donations
Item donations are accepted on Thursdays & Saturdays during our hours of operation. Please call the Treasure Shop 250-365-7317 to confirm that we are able to take donations.
About The Treasure Shop
The Hospital Auxiliary Treasure Shop is the Auxiliary's biggest fundraiser. Through the donations of the people in the Castlegar and District area we are able to help raise money and give back to the local community.
The Hospital Auxiliary Society accepts donations of good used items that we then resell at the Treasure Shop. By doing so, we raise money to give back to the Castlegar community for continued quality healthcare.
We have our famous monthly Auctions that are a huge hit with our customers. The "Auxiliary Auctions" are held each month and have proven to be a huge success. Our Auction Committee works hard in presenting the auction in a pleasing and interesting manner. We regularly post dates and times for these auctions in our News Blog.
Thank you to everyone who volunteers, donated items and supports Health Care in Castlegar!
Latest Auxiliary News
What's Happening At The Hospital Auxiliary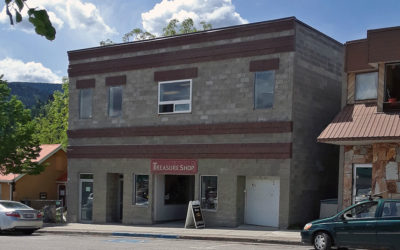 The Treasure Shop is closed till the end of April due to the 3rd variance of Covid 19. We are sorry. Thank you for your understanding.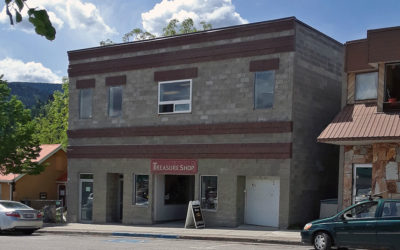 The Castlegar & District Hospital Auxiliary Society is seeking experienced, bondable janitorial service for its Treasure Shop in downtown Castlegar.
ONE DAY ONLY! Saturday, March 27 from 11 am to 3 pm Treasure Shop will be having a clearance sale on all winter clothing for $1.00!
Treasure Shop Information
Hours | Contact | Location
Treasure Shop Hours & Info
Tuesday, Thursday & Saturday: 11:00am – 3:00pm
Item Donations Accepted:
Thursdays & Saturdays during our hours of operation
Sundays, Mondays & Stat Holidays: Closed
For further information about our Treasure Shop, please call 250-365-7317.
The Hospital Auxiliary Treasure Shop is located at 210 – 11th Avenue in Castlegar, BC (next to the bowling alley).