Gift Shop
Fundraising Through Handmade Items
Financial Donations
If you wish to donate money for Healthcare in Castlegar, all financial donations are handled by the Castlegar & District Hospital Foundation. You can visit their website or just click on the button below.
About The Gift Shop
Our Gift Shop located at the Castlegar & District Community Health Centre offers brand new baby and children's clothing made by Brownstone, exclusively for the Auxiliary's Gift Shops throughout BC, gifts and more.
We have on hand sleepers and many other sets of clothing. The Auxiliary is proud of the beautiful brand new hand knitted baby sets and afghans. The Gift Shop also carries singing stuffed animals, angel pins, greeting cards and other gift items.
Some of these items are donated from the people within the Community. Thank you for your kindness.
We carry a debit machine and accept mastercard, visa and cash. Thank you for supporting the Auxiliary and please stop by and see what beautiful items we have to offer. See you there!
Latest Auxiliary News
What's Happening At The Hospital Auxiliary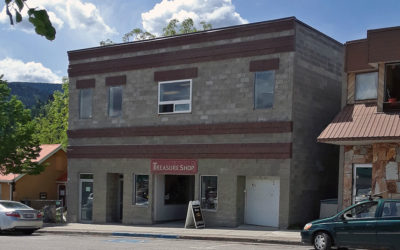 The Treasure Shop is closed till the end of April due to the 3rd variance of Covid 19. We are sorry. Thank you for your understanding.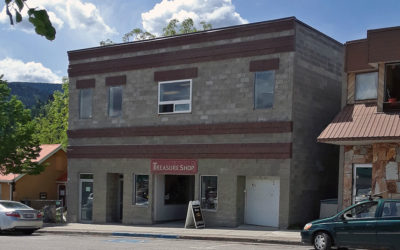 The Castlegar & District Hospital Auxiliary Society is seeking experienced, bondable janitorial service for its Treasure Shop in downtown Castlegar.
ONE DAY ONLY! Saturday, March 27 from 11 am to 3 pm Treasure Shop will be having a clearance sale on all winter clothing for $1.00!
Gift Shop Information
Hours | Contact | Location
Gift Shop Hours
Monday – Friday:
10:00am – 2:00pm
Weekends and Holidays:
Closed
For further information you may contact Martha at 250-304-1274 or the Castlegar Health Centre at 250-365-7711.
The Gift Shop is located at 709 – 10th Street, Castlegar, BC (inside the Castlegar & District Community Health Centre).